Sacred handball world champion in 2017 and European champion the following year, Estelle Nze Minko will soon represent France at the Olympic Games in Tokyo. When she is not in the field, Estelle gives her all to her entrepreneurial project:
the V box
, a box of ingenious products designed by women who have they also started their business. A very rhythmic daily life, but which allows it to keep a certain balance in parallel with high-level sport: "Entrepreneurship is for me a new adventure where I am in control of my decisions, a new space where I can express my creativity" .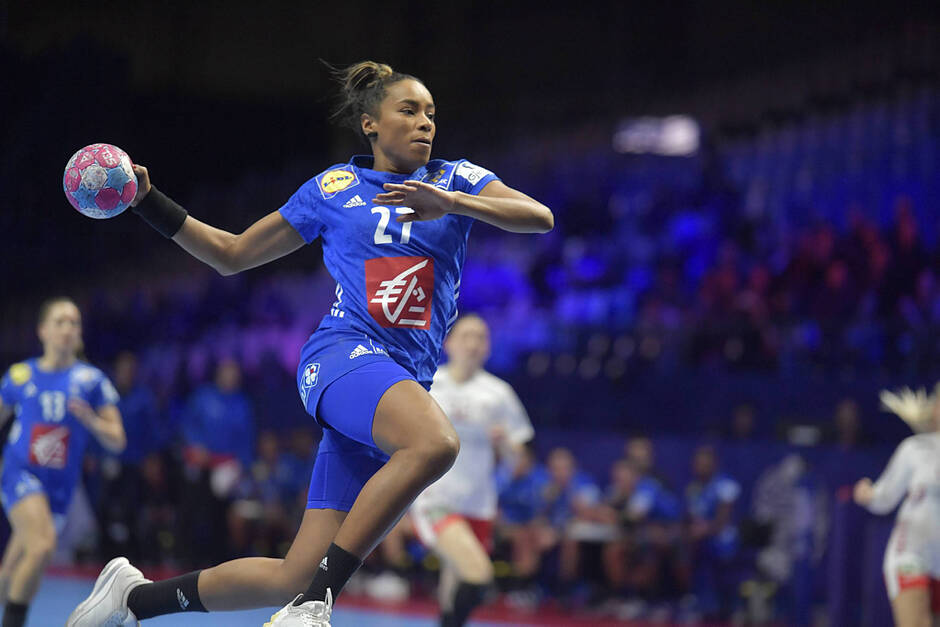 A big fan of the box concept for a long time, Estelle wanted to stand out from her competitors by offering a selection that has never been seen on the market. The recipe for the V box is for products only created by small businesses (co) -founded by sympathetic and inspiring women, whom it chooses with care: "I have always considered that the quality of a product is directly linked to the values ​​of its creator ". Far from stereotypical boxes, the V box is meant to be clean, inclusive, without taboos, and above all committed. In short - everything we love about Les Petits Prödiges!
Even today in France, the average amount granted to start-ups founded by women is 2.5 times lower than those founded by men ... A finding that speaks for itself. To overcome this lack of visibility in business creation, Estelle adds her stone to the building with a box that combines surprise, discovery and social commitment. All V box employees are paid: by buying a box, clients therefore directly support the companies concerned. And in a period when more and more people are looking to give meaning to their purchases, the V box finds its place, since it is currently the only box on the market that is committed to promoting female entrepreneurship, and that without a subscription system, with only full size products! : "The goal is always to have fun, while participating in an important cause". A Virtuous box, which is aptly named;)
Mop, Friday evening, Vorace… Every two months, Estelle launches a new box focused on a theme that speaks to us all, with a new selection of pretty, fun and innovative brands. Finding new collaborators is not a puzzle for Estelle: "There are women who are entrepreneurs every day, and I am here to find you the most incredible of them! ".
To complete the committed identity of the V box project, Estelle founded the Cercle Vertueux space last January. Each month, she selects a project leader during a crowdfunding campaign, helps boost her campaign and puts all the chances on her side so that the project can see the light of day. A great spotlight for innovative, ethical and benevolent projects! : "This is also the V box: great encounters, new opportunities for women entrepreneurs, and a loyal community".
Find now our Coconut fragrance multi-purpose balm in 30ml in the customizable V Box
- one of Estelle's favorite treatments to help her soothe and repair her weakened hands. resin! In fact, our headset tells us that it even took it in its suitcase for the Olympics;)